Who can use Happy Rehab?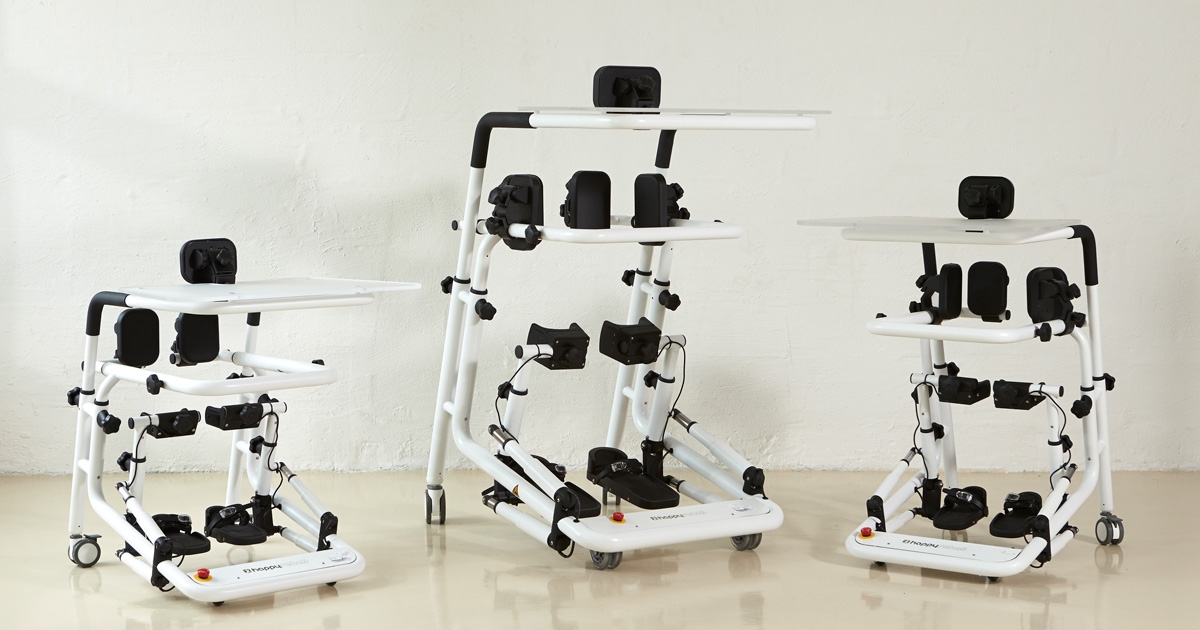 Your feet move up and down, while your attention is on the computer screen. One more push of your foot, and the game is finished.
This is what training with Happy Rehab looks like. The game on the computer screen decides when and where you move the joint you are exercising, and your attention is on the game on the computer instead of movements of your joints.
The basic idea behind Happy Rehab
When Martin Hjort developed Happy Rehab, his original idea was that it would be a tool for people with cerebral palsy. This is the basic idea behind the development and design of the standing support system.
However, Martin Hjort quickly discovered that not only people with cerebral palsy benefit from Happy Rehab. It turns out that people with many different diagnoses can use it for focused training, and individuals without diagnoses can use it to train specific joints. Because of this, the assortment has been expanded. Earlier, Happy Rehab was targeted at children with cerebral palsy, and was therefore only made in children's sizes, but the great diversity of users has meant that it now comes in different sizes.
The aim of Happy Rehab is to create a training setting, where quality is in focus, while, at the same time, training is fun.  By using the standing support system Happy Rehab, it is easier for physiotherapists or parents to monitor movements and ensure that they are done correctly. And it is easier for the user to have fun during training, because the computer game demands the user's attention, in order to master different games in the virtual world. This can distract attention from the small amount of pain that can be associated with stretching the foot into unfamiliar positions.
The training doesn't have to take much time. It can be done at home in the living room when the user has time and is motivated. And it can also promote more intensity in training and training intervals.
The user can monitor his/her own progress, as the system records statistical data of the individual user's progress, which in itself can be a great motivating factor. This also makes it easier to set goals for the training.
Who benefits?
Many different people who are challenged in many different ways can benefit from using Happy Rehab.
Typically, this can be persons with neurologic disorders who need to train mobility in the knee or ankle joint, for example. It can also be persons with spina bifida or with cerebral palsy.
The small and very specific movements are difficult to perform without a system that can adjust when needed. And if the user has Happy Rehab at home, he/she can train when there is time and motivation is present.
With Happy Rehab, not only the body is activated. The brain is, too. This is one of the reasons that persons with neurological disorders, in particular, benefit from the standing support system. When the brain is activated in training as well, it is easier for the body to remember the movements and transfer them to movements in daily life.
This doesn't mean that others can't use Happy Rehab. For example for rehabilitation after a broken leg, or to strengthen specific joints in the foot or leg.
You can read more about Happy Rehab here (http://www.iaid.dk/en/happy-rehab)