Happy Rehab helps Sofie to be able to walk up the stairs without help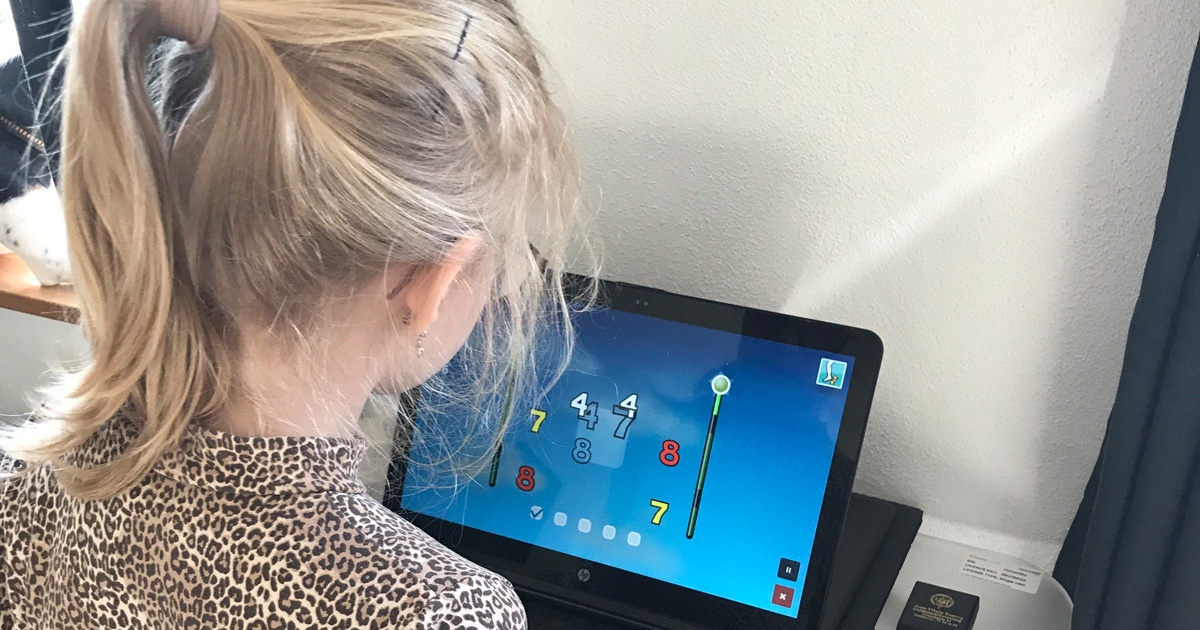 Sofie is 8 years old and has cerebral palsy on GMFCS level 2. When Sofie are training with Happy Rehab, she gets so much strength in her knees, that she can walk up the stairs without touching the railing.
When Sofie started using Happy Rehab, it gave her an active dorsal flexion in her right foot and made a little change in her left foot. But it was especially when she started training with the knee motors, that she really felt a big difference.
"After we started using the knee motors, Sofie began to walk up the stairs without help. Of course, we had to walk behind her to make sure she wouldn't fall, but she could walk up without touching the railing," says Sofies mother, Majbrit Poulsen.
Important to maintain the good effects
Majbrit Poulsen can easily see, what the training with Happy Rehab means to Sofie's physical ability.
"When we take a break from training with Happy Rehab we can see, that Sofie's knees gets weaker. Then she has to hold the railing when walking up the stairs," Majbrit Poulsen says.
When they had a break from training in a period of time, Sofie could feel, that she couldn't do as much as when she was training with Happy Rehab. Therefore, she was very eager to start the training again.
Sofie and her mother now trains 6 times a week with Happy Rehab in 16-20 minutes at a time. Sofie would like to train more, because she is motivated to see good results, but that is too hard for her. So, they have found a suitable amount of training, that is best for her.
Important to train at home
It makes a big difference for Sofie and her family, that she is able to train at home.
"If we had to go to the physiotherapist, it would not be a possibility for us. Sofie is very sensitive, so she uses all her energy at school. So, if we had to go and train somewhere else, it would not be possible, because Sofie can't handle it. Therefore, it is very important for us, that we can train at home," says Majbrit Poulsen.
It is not "just" the ability to walk on stairs Sofie gains, when she's using Happy Rehab. It also gives her more energy, and she becomes more persistent on the playground and when doing schoolwork.