Welfare technology brings more independence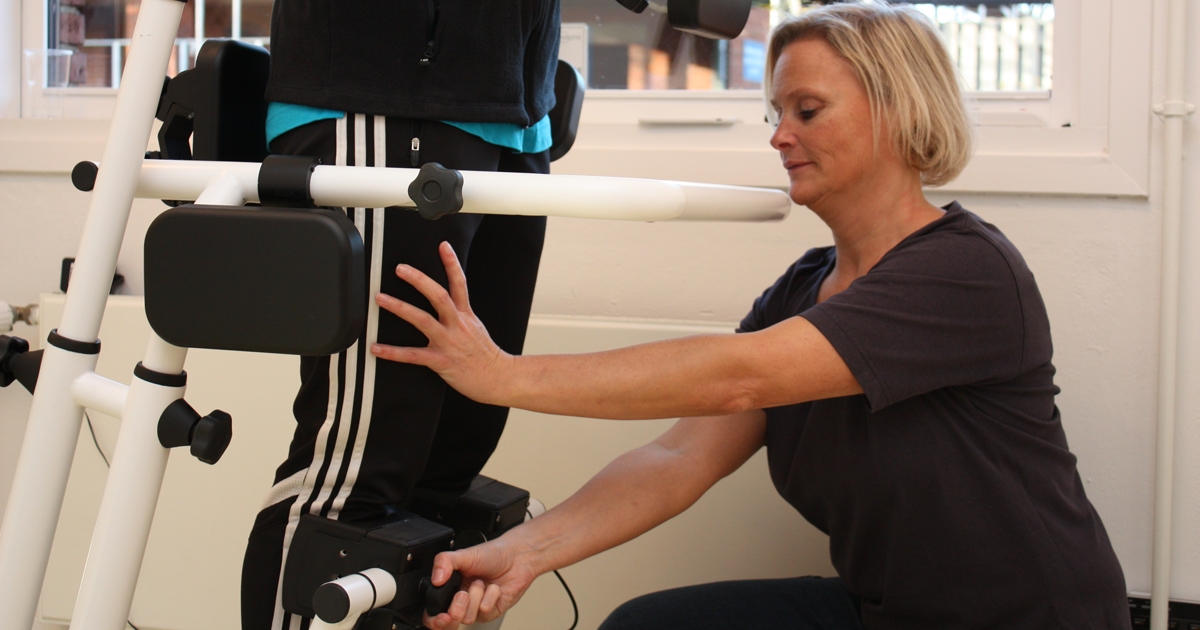 Inger Oddershede is a welfare technology resource person at Vikærgården in Risskov. She uses welfare technology for more effective rehabilitation.
It is frustrating to be dependent on others' help, and not be able to manage daily tasks oneself. Welfare technology is technology that can help the user to care for his/herself more easily, thus bringing more quality of life. Training and exercises become more fun and motivating with effective technologies, instead of monotonous exercises.
Welfare technology can also help staff in the caring professions to manage routine tasks in assisted living facilities and other settings.
What is welfare technology?
A broad definition of welfare technology is technology that increases quality of life and/or effectivity in society. This definition indicates that welfare technology can be many different things.
In the different municipalities in Denmark, there is an increasing focus on how we can use technology to make daily life easier for citizens. And how we can lighten the work of busy caretakers. This can, for example, be done by using wash and dry functions in toilets. It can also be done by using voice control for different functions in the home, for example with voice-activated curtains and lamps.
Welfare technology has created new possibilities for rehabilitation and training of persons with congenital disabilities, or persons who have lost abilities later in life.
Welfare technology at Vikærgården
Aarhus is on the forefront when it comes to using welfare technology. The City of Aarhus has allocated 10 million Danish crowns per year to supporting projects that can improve the city's service and make a difference for its inhabitants.
At the emergency care and rehabilitation centre Vikærgården in Risskov near Aarhus, welfare technology is used to help persons who have disabilities that make them need training and care. Vikærgården has employed four staff members who spend half of their work time as nurses, physiotherapists and occupational therapists, respectively, while the other half of their time is spent testing and evaluating welfare technology.
One of them is Inger Oddershede. Inger tells that the use of welfare technology gets users started with rehabilitation more quickly, and this often gives faster improvements.
Rehabilitation at Vikærgården can last up to 5 weeks, where the person lives at the rehabilitation centre. Here welfare technology helps to make daily life easier for the users and helps to make them more self-sufficient.
A toilet with a wash and dry function gives self-sufficiency to persons who wouldn't be able to use the toilet by themselves otherwise. It also eases the workload for the caretakers, and makes the user feel less dependent on others' help.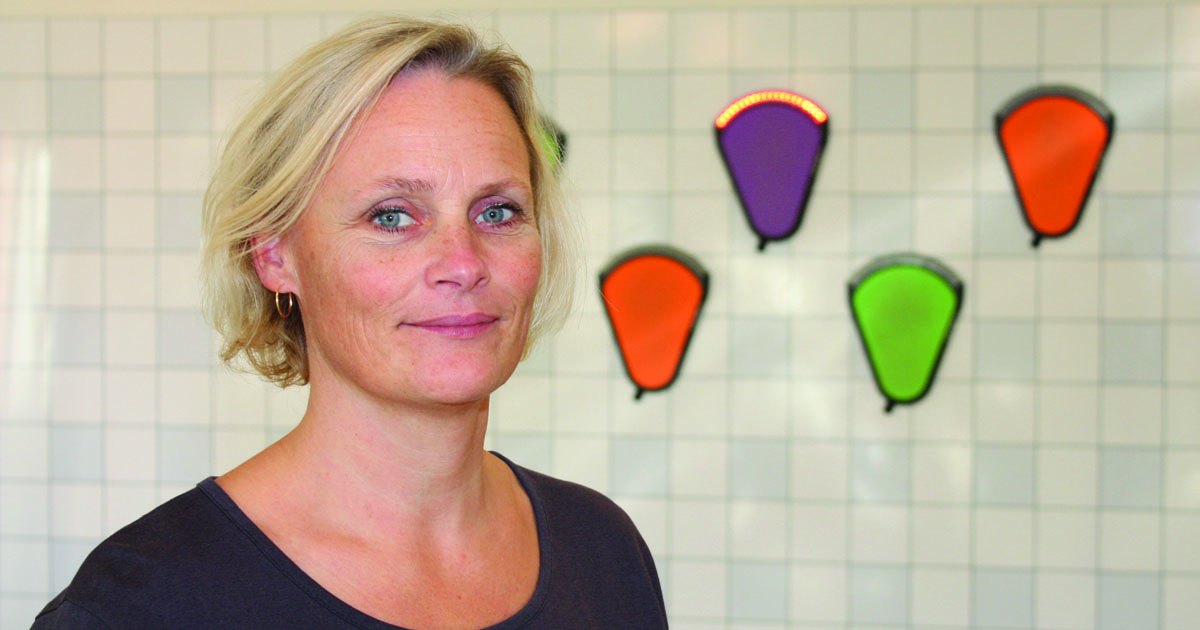 At Vikærgården in Risskov, welfare technology is used to make patients more independent. With Happy Rehab, motivation for training has been increased. 
Faster improvement
It is also important to Inger that welfare technology makes rehabilitation more motivating. Ceiling lifts and walking slings make it possible for the patient to start gait training earlier, and standing support systems like Happy Rehab make training more fun, because the user plays computer games as a part of training. This increases motivation to keep standing and do the exercises.
Inger has found that users with reduced mobility of foot and ankle joints have seen improvement by using standing support systems like Happy Rehab. She emphasises, however, that it is not possible to see significant results in the course of 5 weeks. Continual training for a longer period of time is necessary. But Vikærgården is a good place to start new habits that can bring greater quality of life and independence.
It is not only in Aarhus and Denmark that welfare technology is used to a great degree. Norway has also adopted welfare technology. One of the actors is Innovatoriet. At Innovatoriet Borre, Treax Pads and around 150 other different welfare technologies are exhibited, showing how welfare technology can be used. In addition, a welfare technology conference will be held in Oslo in December. Innovaid will also be present at the conference.