The new Happy Rehab 2 is available now!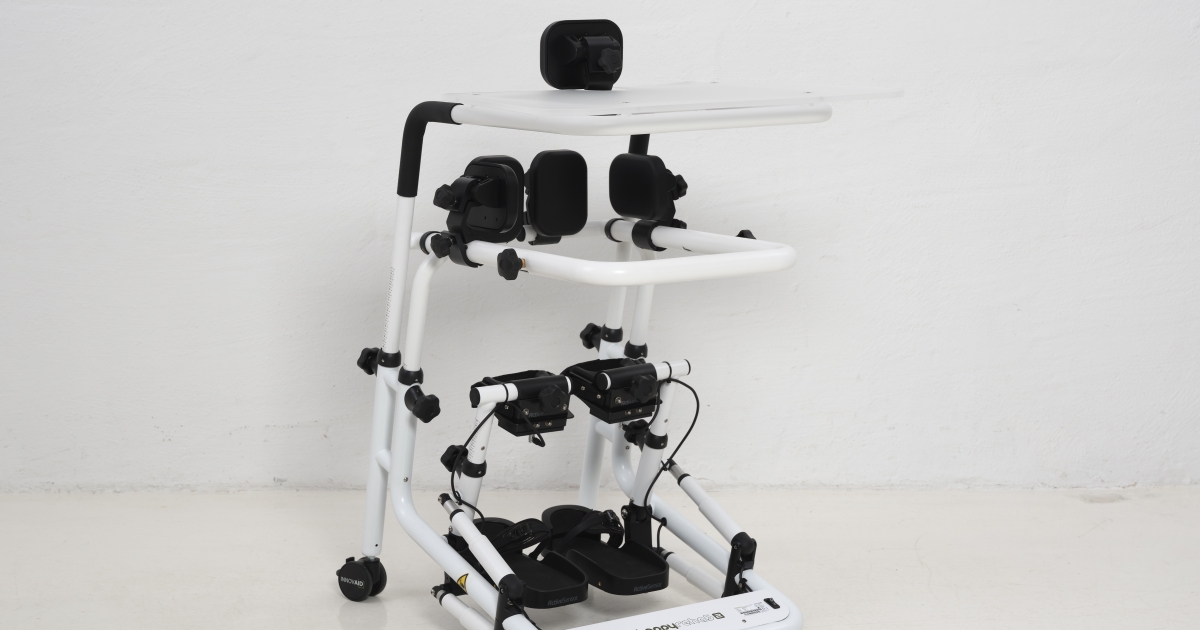 The unique interactive standing system Happy Rehab is now being launched in a new improved version. The new version, Happy Rehab 2 contains various improvements, that have been developed based on inputs from users, therapists and several years of innovative work.
What is new?
ActiveSensor in the foot pedals:
A new sensor technology increases sensitivity in the foot pedals and ensures better utili- sation of the user's active movements/input.
ActiveSensor in knee supports increases sensitivity and weight capacity:

The new sensor technology gives "heavy" users in particular better activation of knee extension, without having to compensate by, for example, using the arms to lift the body.
Active knee straps mounted behind the knee:

The new straps allow resistance of the knee extension. For stronger users, this makes it possible to increase weight on the knee extension, for better training of the difficult knee extension.
Faster response to ankle move- ments (only the Large system):
The new, faster motors on the foot pedals give a better response to movements of the ankle.
New scales/measurements on knee support, Gluteal support and tray:
The new scales/measurements make adjust- ment of the system to the user easier, so that it can be pre-adjusted before the user is standing in the support system.
Click lock on heel caps:
Ensures that the heel caps are secure at all times. Easy to open.
Easy to service sockets on foot pedals and knee supports:

The new sockets make it easier to service the system, for example when changing a pedal or knee support.
Marking on DC socket:
Visible marking on the DC socket, which makes installation easier.
Delivery
HAPPY REHAB 2 is delivered in 3 sizes, as earlier. The new sizes are: Small, Medium and Large. All new systems will be delivered from INNOVAID as HAPPY REHAB 2, and, of course, for the same price as the old version. It is also possible to upgrade an older system to HAPPY REHAB 2 for a fee.