In Kolding, families can use Happy Rehab at home
Monday, September 23, 2019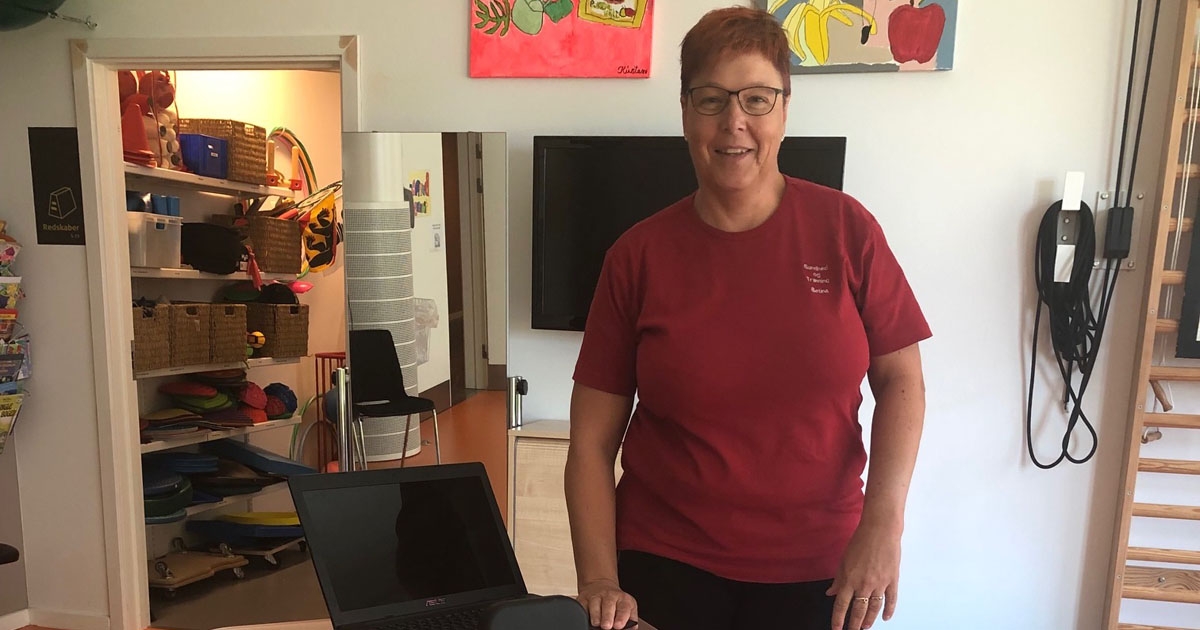 In Kolding municipality, they had an idea four years ago. The idea was to let families borrow Happy Rehabs systems in periods of time, when they need extra intensive training. It's a solution, that give more time and freedom in the everyday life, while you still get effective training.
Why not let the families borrow the Happy Rehabs systems? That was the question, that the physiotherapists in Kolding municipality asked themselves, when more families asked for a more flexible and effective training. The result is the borrowing-system they have today, where families borrow a Happy Rehab system, if therapists estimates, that it suits the family's needs.
"We see the best effect, when the user trains daily. That's why it makes good sense to let them borrow the systems and use them at home every day," says physiotherapist in Kolding municipality, Betina Glibstrup.