HAPPY REHAB – Three stories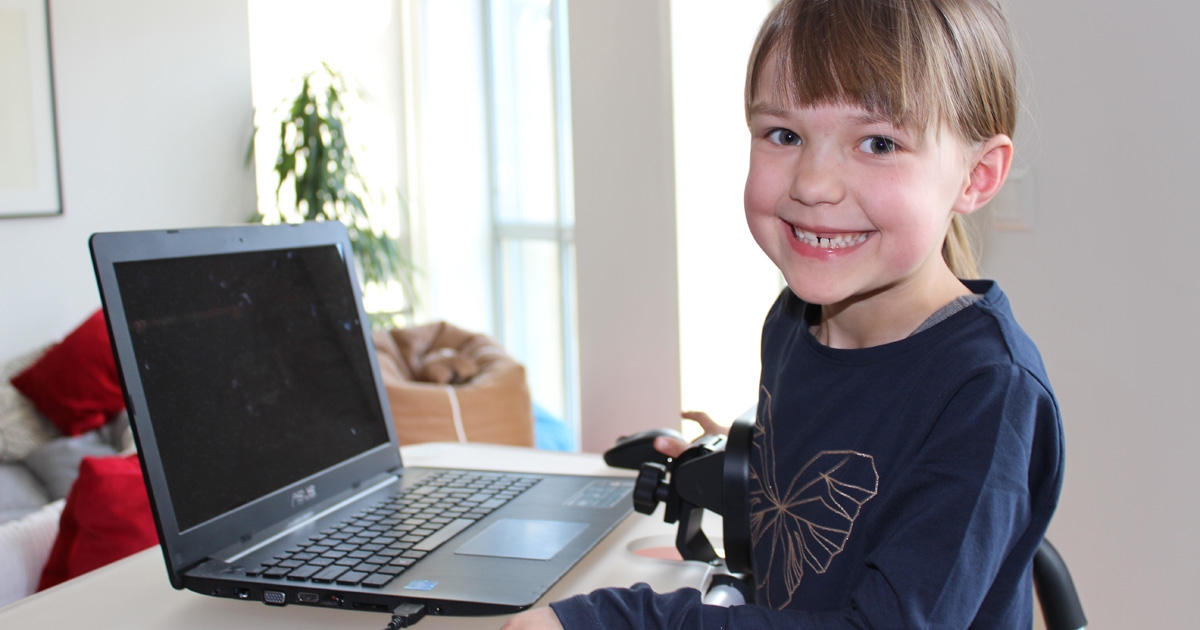 When Martin Hjort developed Happy Rehab, he wanted to create a tool that could help children with cerebral palsy. Later it turned out that many others can benefit from Happy Rehab; children and adults with other diagnoses, as well as persons with no actual diagnoses who need training of specific joints. We have spoken with three users of Happy Rehab who all have different backgrounds and needs.
Elise Mathilde, 6 years – cerebral palsy
When Elise Mathilde was three years old, a physiotherapist discovered that Elise Mathilde's balance difficulties were caused by the fact that she had cerebral palsy.
"It was almost a relief to know" says Elise Mathilde's mother, Guro Melum.
Now they finally could do something about it, instead of passively watching their daughter stumble and lose her balance. After several years of regular physiotherapy and passive stretching, the family's physiotherapist suggested that they try Happy Rehab. Elise Mathilde has been training with Happy Rehab since August, in intervals of 4-5 weeks, followed by two week breaks. 
Today Elise Mathilde is 6 years old. She is on level 1 of the GMFCS scale, and in her daily life she can participate in most activities in school and when playing with her twin sister.  But before she started using Happy Rehab, she often stumbled, and when she went ice-skating with her sister, she had a much more difficult time keeping her balance. 
Elise Mathilde's mother tells us that Elise Mathilde now, after having used Happy Rehab a little more than a half year, doesn't stumble as often and has a better sense of balance.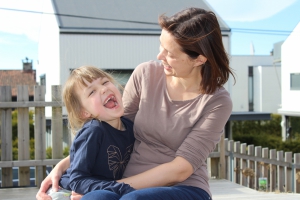 Elise Mathilde and her mother
"To our surprise, our physiotherapist also says that Elise Mathilde's joint range of movement has measurably improved, that is, she has better flexion of the ankle. That's really fantastic", says mum.
Elise Mathilde thinks it's just fine to train with Happy Rehab. And when there are new games, it's even fun. She will continue using it to maintain her progress, and hopefully also to see more improvement.
"If it had been a struggle every day, it wouldn't have worked, but it does, because she enjoys it", mum concludes.
Hanna, 6 years - Spina bifida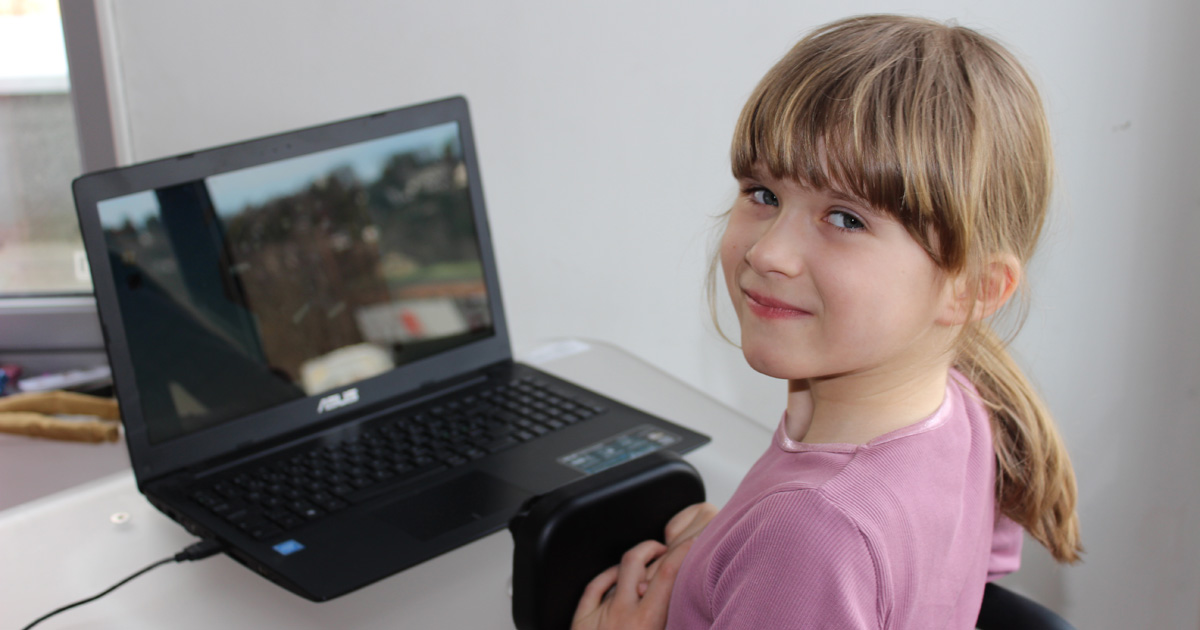 Hanna training in her Happy Rehab


Hanna was born with two bent feet, hips that were dislocated, and a deformity of the lower back. This has meant that Hanna has been through several surgical procedures; once in the hips and four times in her feet. One of the reasons was to make her achilles tendon looser, as Hanna is a toe-walker. Because of the surgery, Hanna has spent long periods of time with plaster casts on her feet during the first years of her life. After one of these times, a physiotherapist suggested that Hanna started training with Happy Rehab. This was before she started school in 2015. At that time, Hanna always used a wheelchair for long distances. Today, after having had Happy Rehab at home for a year, Hanna can now walk distances with crutches that she used to need a wheelchair for. 
Even though there has been clear progress, it can be a problem for Hanna's parents to keep her motivated. But as soon as she starts playing, there's no problem staying motivated.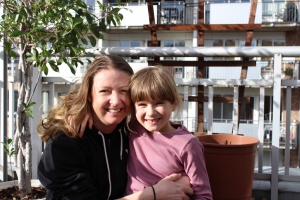 Hanna and her mother
"She gets excited and wants to do the whole programme", says Hanna's mother, Bente Andersen.
In her free time, Hanna does horseback riding, and last year she went skiing. She can do what the other children can, but she needs extra help. Hanna also participates in dance instruction at school. She thinks it's really fun, and Happy Rehab has been a big help, because it has made her more stable on her feet.
After Hanna started using Happy Rehab, her balance has improved, she has more muscle mass and better flexion of the knees. Her ankles are still stiff, which makes improvement difficult. 
"But it's not a bad idea to try to improve her ankles with Happy Rehab. So that is the motivation," says mum.
Alexander 8 years – no diagnosis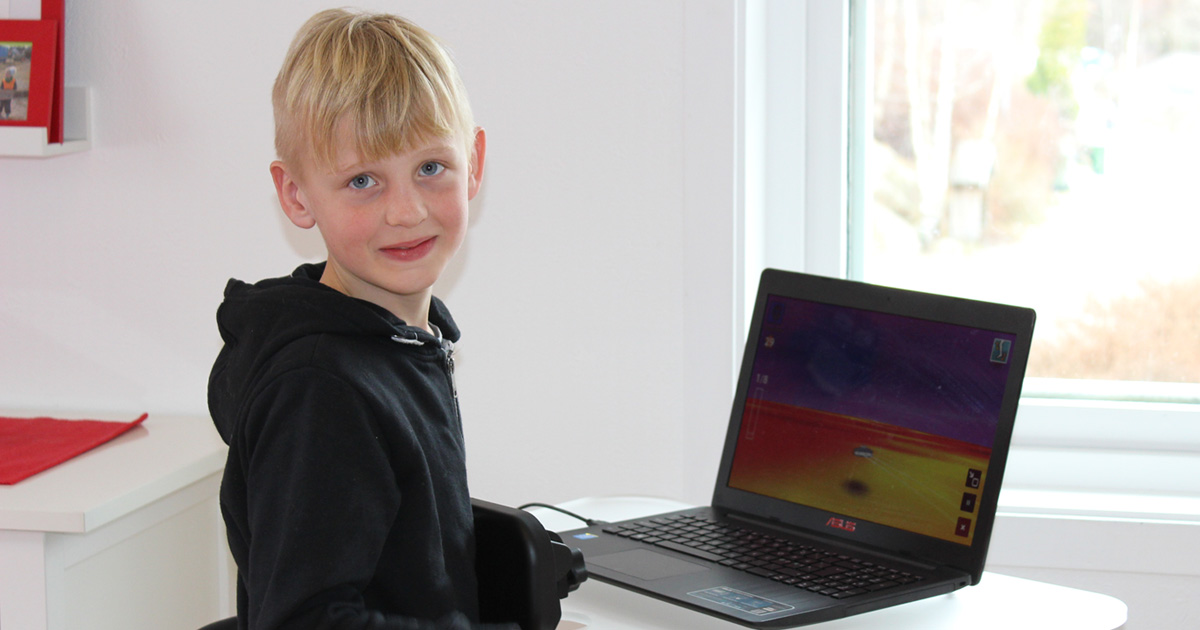 Alexander training in his Happy Rehab
When Alexander started nursery school, the teachers could see that it wasn't as easy for him to move, as it was for the other children. He limped and his legs tired easily. Alexander started going to a physiotherapist, and she suggested to his parents that he should start using Happy Rehab.
Alexander doesn't have a diagnosis, but the short tendons in his legs and his tired legs have made it beneficial for him to use Happy Rehab. He has used Happy Rehab for a year now, and his legs are less tired, he limps less and he's better at stretching his legs. 
"He's like the others now," says Alexander's mother, Silje Larsen.
Alexander trains with Happy Rehab three times a week. He has a standing support system at home, which makes it easier to train regularly.
"It isn't as demanding. We don't have to drive back and forth to physiotherapy, but can do the exercises at home," mum tells.
Alexander thinks it's fun to train with Happy Rehab. But after he had tried most of the games in the standing support system, it got a little boring to play the same games. So Alexander took matters into his own hands, and showed his physiotherapist a game he really liked to play on line. This lead to Alexander helping to develop a new game for Happy Rehab that is almost finished. 
"He is just so proud", says mum.

Alexander and his mother
This really gives him extra motivation for training. Even though Alexander is very stable on his feet now, he still uses Happy Rehab, so that he can maintain the progress he has made.