Balance and coordination exercises with TREAX Pads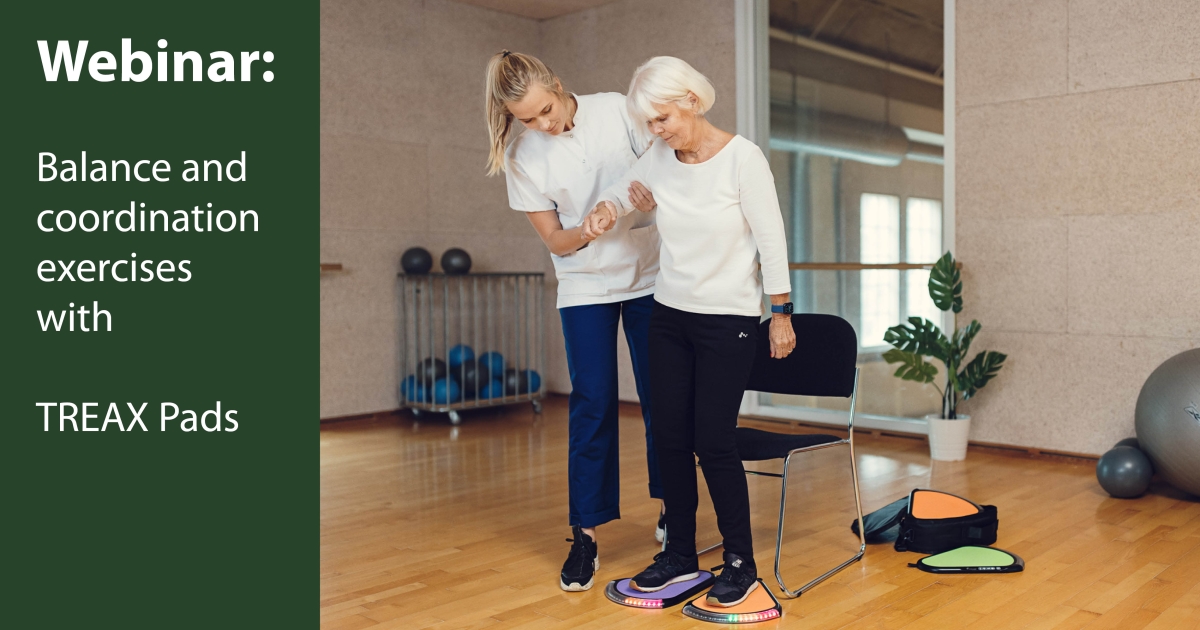 Are you curious if TREAX Pads could be a helpful tool for you to do balance and coordination exercises with your clients?
Maybe you already know these colorful pads and just need a little more inspiration...?
If not, this is your chance to get to know them!
Through this free webinar you'll in only 40 minutes learn how to use the colorful and motivational pads for balance and coordination exercises. We'll go over the basic functions, talk about the target user group, aim and benefits of the different exercises.
Practical examples will showcase how you can use the TREAX Pads in different situations.
Main audience: Physiotherapist and Occupational therapists.
Language: English.
Duration: 40 min.
Sign up HERE