Aarhus Municipality buys eight sets of Treax Pads
Tuesday, September 12, 2017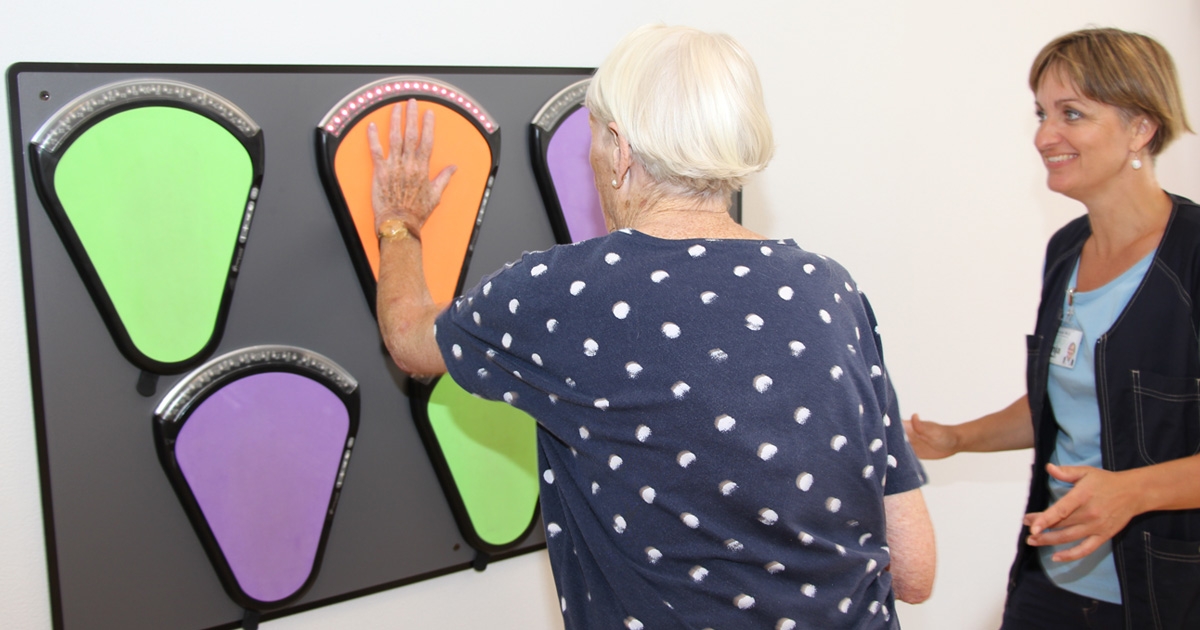 Last year Aarhus Municipality bought eight sets of Treax Pads for four senior community centres and four care homes in one of the local areas.  Treax Pads were chosen because several physiotherapist requested this innovative assistive technology, which can be used by both wheelchair users and people who can stand. 
Therapists from the four community centres and four care homes in a local area in Aarhus Municipality had, during the year, each written their own wish list for purchase of training instruments. Treax Pads received much attention. At the end of the year, the local area in Aarhus was granted funding for new training instruments. Based on the wish lists, the municipality chose to invest in a set of Treax Pads for each of the eight centres. 
Training for everyone
According to My Marie Vigeholm, physiotherapist at the community centre Møllestien, and one of the purchasers of Treax Pads, the pads were chosen especially because of the fact that people with different levels of function can use them in several different ways.  
"It is an advantage for our users that Treax Pads can be used by both wheelchair users and persons who can stand up," says My Marie Vigeholm.
She also mentions the municipality's focus on innovation as one of the reasons that Treax Pads received attention. In addition to Treax Pads, the eight centres have also invested in upgrades of older training instruments.
Varied and fun training
At the community centre Møllestien, physiotherapist Sonja Dannesboe also saw possibilities in using Treax Pads for care home residents. 
"Many of the residents at the care home have a dementia diagnosis. They need something that can distract them and is fun. Many of the older residents don't find exercise bicycles and ordinary training meaningful, and they have a hard time concentrating on these activities. Here Treax Pads are a good alternative,"  Sonja says.
The possibility of sitting down while training, is also an important reason that Sonja Dannesboe and her colleagues saw Treax Pads as a good alternative.  Some of the residents are seated with Treax Pads mounted on the wall and use their arms to train. 
The residents use Treax Pads for balance, coordination and reaction training, and they combine it with other forms of training. This creates diversity in training for the elderly. Sonja Dannesboe also finds that the elderly find it fun to train with the colourful pads.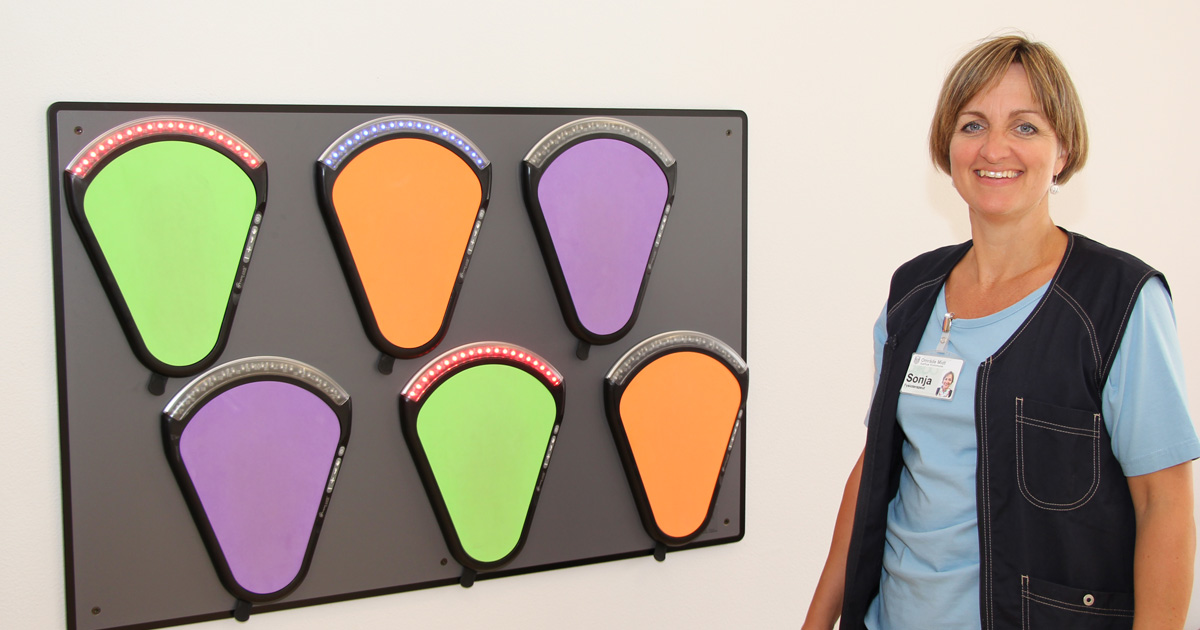 "We even have a resident who often asks for the Treax Pads. The playful element in training is something they enjoy very much," says Sonja Dannesboe.
Welfare technology in everyday life
Sonja Dannesboe sees welfare technology as a good opportunity to ease the daily life of care home residents and staff. The care home also uses lifting chairs to help persons rise from a lying position.  In addition, the care home has wash and dry toilets in the residents' apartments. 
Welfare technology like Treax Pads helps physiotherapists at the care home  Møllestien to create varied and meaningful training for their residents. 
"It's still very new for us, so we are looking forward to becoming more acquainted with the pads and familiar with more of the training functions ," says Sonja Dannesboe in closing.